Don't we all wish to have those family gatherings where everyone gets together and cooks a live feast in the open spring air? The only problem is not having a built-in grill, with which your dream gatherings could become a reality.
I, too, had similar dreams, so I came up with a list of the best built-in grills under $2000. Not only do built-in grills increase the value of your home, but they also extend your party space.
Getting built-in grills made with stainless steel is an excellent deal for the durability it offers. While saving long-term costs, the house's cook can have a good time with the guests too! Instead of being isolated in the kitchen alone, you can cook and interact! These grills are durable and can be customized according to your aesthetic to go with your home.
Best built in grill for money: Napoleon BIP500RBNSS-3 Built-in Prestige
Specifications
● Dimensions: 22.25 L x 25.5 W x 32.5 H inches
● Total cooking area: 760 square inches
● Weight: 118.75 pounds
● Color: Silver
● Material: Stainless steel
● Fuel type: Natural gas and propane
● Easy to clean: Yes
● No. of burners: 5
● Max BTU: 66000
Buy Napoleon BIP500RBNSS-3 From
| | |
| --- | --- |
| Reasons to buy | Reasons to avoid |
| + A sturdy-built grill that is perfect for placing it in the outdoor. | – If you're a beginner, you will have a hard time assembling this built-in grill. |
| + Has multiple cooking options besides BBQ including rotisserie. | |
Get durability and style in the astonishing Napoleon BIP500RBNSS-3 with infrared rear burners and high-quality stainless steel. The stainless-steel grid on this grill helps cradle your food and provides an even-heated cooking experience. Moreover, the SafetyGlow feature ensures you leave the grill on accidentally.
The ignition system starts up every time due to the JETFIRE ignition. If you are in the mood for a rotisserie meal, the rear infrared burner integrated into the grill can help you cook it to perfection. The roll-top lid on this grill makes it very handy and easy to use. 66.000 BTUs and 760 square inches of the cooking area provide a comfortable and convenient cooking experience. It comes with two power options, natural gas and Propane.
| | |
| --- | --- |
| Feature Analysis | Performance Rating |
| BBQ result | ★★★★★ |
| External temperature | Moderate |
| Even cooking | ★★★★★ |
| Power levels | ★★★★☆ |
| Installation | ★★☆☆☆ |
| Ease of use | ★★★★★ |
Napoleon community feedback – Testing the grill in the backyard
After interviewing several people who bought the Napoleon built-in BBQ grill and reviewing it ourselves, we have found a few things that you should know that will help you make the best buying decision.
The Napoleon BIP500RBNSS-3 is a sturdy-built grill. The stainless-steel body of this grill is durable and can withstand all kinds of weather if you're planning to permanently place it outdoors.
The grilling temperature gets up to 800 degrees throughout the 760 square inches of cooking area. While testing this built-in grill, this grill did not burn burger buns, meat, or any of the veggies. However, you have to adjust the heating level according to the meal you are preparing on it.
On the other hand, our team faced problems assembling this grill. According to the manual, Napoleon recommends assembling this grill by an expert. Therefore, if you're a beginner, you can face a problem while assembling this grill.
Apart from this, the overall quality of the grill is amazing, the burners work exceptionally well, the temperature is even throughout, and the BBQ result is great and without any hot or cold spots.
Buy Napoleon BIP500RBNSS-3 From
Best built-in grill for outdoor kitchen: Bull Lonestar 87049 grill
Specifications
● Dimensions: 25 L x 31 W x 22 H inches
● Total cooking area: 810 square inches
● Weight: 125 pounds
● Color: Gray
● Material: Stainless steel
● Fuel type: Natural gas and propane
● Easy to clean: Yes
● No. of burners: 4
● Max BTU: 60000
Buy Bull Lonestar 87049 From
| | |
| --- | --- |
| Reasons to buy | Reasons to avoid |
| + An easy to assemble beginner-friendly gas grill that does not require any expert knowledge to operate. | – This grill has a heating pattern and does not heat evenly. But, once you get used to it, its not a problem. |
| + Can heat up to 500 degrees even in cold weather. | |
This four-burner barbeque grill head runs on gas and is made with premium stainless steel. Now, no need to set a particular time to cook. The twin light system in this grill makes it effortless for you to cook at night or throughout the day.
Piezo igniters and zinc knobs promise quality and save you from overheating problems that might burn your hands. Each component in this grill is sturdy, which offers a guarantee and durability. The Lonestar 87049 grill comes with two options, natural gas and Liquid Propane. Moreover, it has a smokebox as well. The ReliaBULL flame tamer helps to create an even cooking surface while preventing hot spots that are a headache for all the fantastic chefs like you.
| | |
| --- | --- |
| Feature Analysis | Performance Rating |
| BBQ result | ★★★★☆ |
| External temperature | Low |
| Even cooking | ★★★☆☆ |
| Power levels | ★★★★☆ |
| Installation | ★★★★☆ |
| Ease of use | ★★★★★ |
Bull Lonestar community feedback – Testing the grill in the backyard
After we tested the Bull Lonestar in our backyard, we found a few pros and cons that you should know before buying the best built-in grill for under $2000.
The durability you get for the price is exceptional. The Lonestar grill has a weather-proof stainless-steel body. Upon inspecting the grill's exterior, our team realized the Bull Lonestar offers the best built-in grill for outdoors. Assembling this grill is easy, and you will not require an expert, unlike in the case of the Napoleon BBQ grill.
The grill has amazing heating mechanics and can maintain up to 500 degrees temperature even in cold temperatures. The interior light is fabulous and helps a lot while grilling in the dark.
On the other hand, the grill that our team tested did not have an even surface. And while doing the bread test, we observed that the grill was not heating the bread evenly. Later, when we tried grilling meat, burgers, and other meals, we were convinced that the grill had different heating patterns. For us, it is a minor inconvenience and not a deal-breaker.
All in all, the Bull Lonestar is a wonderful grill that is worth having!
Buy Bull Lonestar 87049 From
Best electric built in grill: Kenyon B70400 Texan electric grill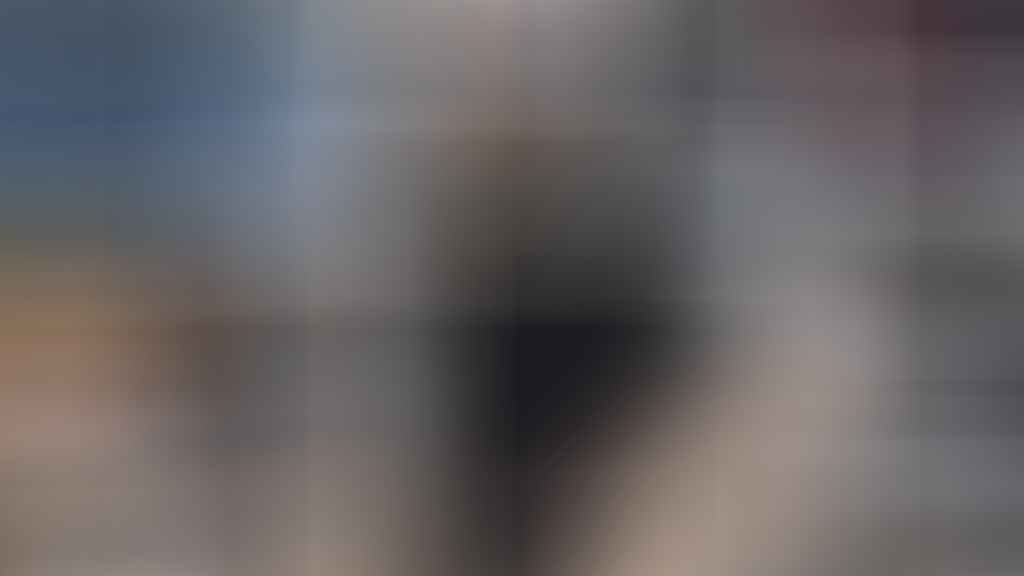 Specifications
● Dimensions: 29.5 L x 21 W x 12.5 H inches
● Total cooking area: 310 square inches
● Weight: 42 pounds
● Color: Silver
● Material: Marine grade stainless steel
● Fuel type: Electricity
● Easy to clean: Yes
● No. of burners: 2
● Max BTU: 40000
| | |
| --- | --- |
| Reasons to buy | Reasons to avoid |
| + Dual zone cooking area and split lid design. | – Nonstick coating can get scratched. |
| + Comes with an automatic safety shut off feature. | – You would need an electricity connection nearby and hardwire the grill. |
| + UL approved. | |
| + Almost smokeless. | |
Traditionally, electric grills have been notorious for not giving the same results as gas grills, but this grill is a game-changer. Giving you precise heat control, the Kenyon B70400 Texan built-in electric grill has all the uses of a traditional grill but uses high-end technology for greater control over overcooking.
The B70400 has dual-zone cooking, which provides you with two independent zones. It is designed with a split lid so you can grill different things simultaneously.
This grill provides a completely smoke-free experience and can be used both indoors and outdoors. All the grill controls are waterproof, and the non-stick coating on the grates makes it effortless to wipe off the grease between uses.
According to Kenyon, the grill heats up to 600 degrees in under 10 minutes. On top of that, the grill has a built-in timer with an automatic shutoff for safety.
| | |
| --- | --- |
| Feature Analysis | Performance Rating |
| BBQ result | ★★★★☆ |
| External temperature | Moderate |
| Even cooking | ★★★★☆ |
| Power levels | ★★★★★ |
| Installation | ★★★★★ |
| Ease of use | ★★★★☆ |
Kenyon community feedback – After testing out the built-in grill
After interviewing Kenyon community members and testing the B70400 Texan grill out for ourselves, we can conclude that this grill is not too far behind traditional grills as opposed to common belief. It might be an electric grill, but it does heat up pretty fast, reaching 600 degrees Fahrenheit within 10 minutes!
Moreover, the grill is waterproof and made using marine-grade stainless steel, so you can install it on a boat too. It is both usable outdoors and indoors, thanks to the fact that it barely produces any smoke. If you live in an area that prohibits using charcoal and propane grills, then this electric grill is the perfect option.
Another cool feature is that you can add any non-flammable liquid into the drip trays to produce steam and add flavor to the food. We tried this out with some lemon juice, and the food came out deliciously tangy!
You must note that if you're not too familiar with wiring and installation, you will need to call for professional installation. Moreover, considering that this grill needs to be hardwired, no matter where you install it, you will need a 220 V line. However, other than these minor issues, the grill is superb.
How we tested the built-in grills
To rank the best built-in grills under $2000, we tested the grills out over certain parameters, observed how well they cooked, and what opinions their buyers had. The specifications of the grills were also compared to find the best one.
To start off, we tested how long it took to install the grills and how easy the installation process was. We determined that by setting criteria and observing if professional installation was required. The area and size of the grills were compared, along with their material and parts. Stainless steel was preferred as it fares well in the long run.
Then, we observed the BTU of the grills and compared the number of burners and how quickly the grills heated up. We considered their fuel type too. Then, we proceeded to test how much flexibility the grills offered in terms of control, like power levels, and how easy they were to maneuver.
Then, we got to the best part, grilling. We grilled multiple food items like steaks, patties, seafood, vegetables, sandwiches, cheese, hot dogs, and corn. We compared how evenly each item was cooked, how thoroughly it was cooked, and how long it took to cook it. During this process, we checked for that delicious grilled BBQ flavor. We also tested how much smoke the grills produced and whether they could work well indoors too.
After grilling, we tested how easy the grills were to clean, whether they could be wiped clean with water or required detergent, how tough it was to get the grease off, and whether was it easy to disassemble the grills.
Best built-in grill under $2000 – Buyer's guide
Finding the perfect built-in grill for your outdoor kitchen can be quite a nerve-wracking experience. There are so many options, a plethora of companies, and a vast number of options you can choose from. All of this can be overwhelming, and it can make choosing the right grill for yourself very difficult. That is why I will provide you with all the information you need to make the right decision.
Everyone has different interests, so you should first list down your specifications; and what tasks you need from your built-in grill. There are numerous features that each grill offers. The only way to take full advantage of the features is when they are of some use to you. Therefore, ask yourself these questions.
How many burners do I need?
What power source, natural gas, Propane, or electricity do I prefer?
Do I need different cooking zones or not?
Do I need a grill with a rotisserie or not?
What size do I need? What dimensions will suit me?
Answering these questions will help you narrow down your options. Now, step into the realm of feature and aesthetically appealing designs. You also have to look at practicality, so consider how comfortable the grill is to clean. What is the warranty and durability, and are the spare parts readily available? The information below will come in handy. Continue reading!
Features that matter in the best built-in grills under $2000
Of course, there are so many features, which makes it even harder to choose. The best thing to do is to go with your preferences instead of looking for a grill that has everything. So, it's significant to understand the features of every built-in grill. What is the functionality of each feature, and how can it benefit you? Due to this, I will explain the magic each feature holds for you, so pick your favorite ones accordingly.
Material
While you have iron, aluminum, and other metals, stainless steel is the best option to go with. Be sure that it is top quality stainless steel, 304, and not the cheap 400, which only gives the illusion of stainless steel. You might think that the body is the only important part, but the frames must be sturdy and not just painted stainless steel. A low-quality body can drastically reduce the life of your built-in grill. Choose wisely!
Safety
While successful cooking is the primary concern, safety is something not to be taken lightly. To avoid tip-related fires, make sure to look for a grill that offers maximum stability. Ensure that the grill does not have a lot of sharp edges to reduce the risk of injury. Also, look for a grill with wooden handles so that you don't burn your hand every time you touch it while cooking.
Good warranty
A good warranty can save you from future worries. Many grills come with a ten-year warranty and even lifetime warranties. Not only will this be a guarantee of good quality, but it will also save you long-term costs. If your grill needs repairs, you won't have to worry about paying the extra cash.
Flame taming devices
These help with protecting your grill from all the grease and smoke. The more exposed your grill is to smoke and grease, the faster it will deteriorate. Remember, always go for a grill with a flame-taming device directly on top of the grill.
Burners and number of burners
The first thing to understand about burners is that there are the main burner and secondary burners. The main burner is the one under the cooking grate, while the others are smoke burners, rotisserie burners, sear burners, etc.
This is because these are the grill's primary heat and power source, so it's an integral part of successful grilling. This does not make secondary burners useless.
If you're a fan of having the perfect medium-rare steak, then an infrared or searing burner is a great option to have. It all depends on how you use the features of your grill. If you're into roasting, then at least three burners will work best for you. In simple words, more burners mean more diversified cooking.
Stable and even heat
Uneven heat can be extremely annoying. This can end up burning half your food and leaving some of it undercooked. This is a cooking disaster, and no one with a good quality grill should have this complaint.
Make sure that the burner of your grill is proportional to the size of your grill. While many brands manage to make a mighty and great-looking grill, they often install a tiny main burner, which will hinder your perfect cooking experience. Make sure that the burners are the right size according to the grill and also good quality.
Size
A huge grill that does not serve its purpose will just be a waste of real estate. Before buying a grill, make sure to analyze the maximum number of people you invite over. Then choose a grill that can work best with that amount of food. While you will want to buy the biggest one, it's not always useful; instead, it can be wasteful.
Light sources
If you don't want to be bound by daylight, then you should consider a grill that comes with a light source. It is challenging to control temperature, check the meat, and stay safe while using a grill in the dark. The type and intensity of lights depend on where you plan on installing your built-in grill.
There are different options; these grills have knobs that have night lights on them, so they glow in the dark. Some grills are equipped with LED lights as well. In contrast, other grills have knobs that turn red when on and change color when turned off.
A lot of us can be forgetful and occasionally leave a burner on. This can become a huge safety hazard. Grills with such knobs can remind you every time before leaving to turn your grill off.
Pull-out tray and dripping holes
When cleaning, these trays and dripping holes are your best friends. Grills with pull-out trays are extremely easy to clean. All the gunk and mess drip into the pull-out tray. All you need to do is pull and clean instead of getting into the nooks and crannies.
It's almost effortless. If a pull-out tray is unavailable, you could damage the grill due to the complicated handling and cleaning. This can make it insanely hard to maintain.
Heat zone separators/Number of cooking sources
A multi-tasker should always look for a grill that provides multiple cooking zones. These come with lid separators. This way, you don't have to cook everything one by one but many things all at once.
The best thing about different cooking zones is that you can customize the temperature for all the zones. This saves you a lot of time and effort. Your dream to grill meat and make those perfect sliders or a great steak without wasting time can come true by buying a built-in grill with heat zones.
Electric or gas power supply
If you want to go for a gas grill, then be sure to have a nearby gas supply line. You will have to pay additional gas line costs if you buy a gas grill without a gas supply. This might tamper with when you get to use your grill. Gas grills can be a better option to go for most cases.
Electric grills are notorious for being expensive and not as good as gas grills. This is a myth because due to technological advancements, there are numerous excellent quality electric grills available. Of course, you have to consider the costs and an electric connection for the grill before installing it. But electric grills offer a lot more features than gas grills.
Rotisserie Kit
This additional feature will provide you with more diverse cooking. You can cook an excellent medium-rare steak or roast the perfect chicken with the help of a rotisserie kit. Perfect for slow-cooked foods.
Infrared burners
These are great for slow cooking and radiate heat on the outer surface of the food. This saves your flame tamers from having burnt grease and food on them, thus, increasing durability. The rotisserie kit and infrared burners are both handy for slow-cooked food.
Waterproof touch panel
Electric grills most often have some excellent fancy features. The advanced technology has presented us with waterproof touch panels. You can easily control the temperature of the grill with the touch panel and be precise with it. Moreover, you don't need to worry about touching it with wet hands because it's waterproof.
Grill cover
This is a small yet handy feature. The outdoors is unpredictable. It can snow or rain outside, and the dust is also on the loose. Whoosh comes to the winds! And your grill is dirty all of a sudden. Now, you would have to clean it thoroughly before you can enjoy cooking meat on it.
That is just extra work and makes it painful to maintain your grill. There are several types of insects, and if the grill is not made with good material, it can rust very quickly. Nobody wants bird poop in their cooking space. Keeping all of these things in mind, a grill cover is handy and helps protect your expensive grill. Some grills have a grill cover included, and some don't. It would be best if you prefer the built-in grill with the cover.
Stainless steel and iron cast grill
A good grate means a grate made with durable material. Stainless steel and iron cast coated grates are the best kind. Not only are they durable, but they help maintain a steady temperature for grilling or searing the meat.
Stainless steel is the preferred cooking surface as it does not rust, is easier to clean, great to look at while being durable at the same time. Stainless steel also manages heat in such a way that the surface is evenly heated. Go for a stainless steel grill ALWAYS!
Electronic ignition system
Gas grills have two ignition systems, piezo ignition, for the starter, and the other is called a spark generator. Piezo ignition is useful in terms of safety as you have to push and turn the knob.
Although you should never have a pet or a child near a grill, the spark generator will save you from the hassle of finding a lighter or a match stick, which we tend to lose every time. Both these features in a built-in grill are quite useful. You can choose any one of them depending upon your desire.
FAQs on buying the best built-in grill under $2000!
Which grill is the best for BBQ?
Napoleon BIP500RBNSS-3 grill is the best grill for BBQ. Not only is it durable, but it allows you to barbeque with versatility and style.
What makes built-in grills so expensive?
Built-in grills are made using complex technological features. A great grill is made using top-quality material. Cast Iron and 304 stainless steel are the best materials for grills. This is due to the durability they offer, which makes these materials highly expensive. Built-in grills are enormous; they require more material, making them costly to manufacture. All the burners are also made with the highest quality of steel as there can be no compromise. They are the primary source of heat.
When it comes to the grill features, everything has to be in such balance that it ensures a great cooking experience. This means that the knobs shouldn't heat up every time you cook. The burners must be evenly placed to heat the cooking surface; sufficient light should be available when cooking, etc.
All of these things require substantial manufacturing costs. A compromise on quality would also be a huge safety hazard as gas and fire are involved in grills. Rotisserie kits and smoke boxes have additional manufacturing costs, but these make your grills more versatile. Considering the size, material, technology, and other grill features, it is bound to be expensive.
Which brand's built-in grills are the best?
If you have space and are willing to spend some extra cash, then Bull Outdoor Products is the best brand to go with when it comes to built-in grills. What sets this brand apart is the personal technology they use, called ReliaBull Technology.
This technology deals with heat distribution. To spread heat evenly throughout the grilling surface, metal flame tamers are involved. Due to the even heat distribution, there are no hot or cold spots on the surface which can tamper with your perfect cooking. Many of the products have four burners, which give you plenty of heat to cook anything you desire.
In case a lot of people are over and require a large meal, you do not have to find one spot and cook all the hamburgers or steaks there. You can evenly distribute them throughout the surface and cook everything just right. Bull Outdoor products make great quality products and also offer a great warranty. Its grills have a lifetime warranty.
Are Napoleon grills worth the money?
Napoleon products are a good option for people who are relatively new to grilling. The products are made with excellent quality steel; other brands offer better durability, though. Some products have a JETFIRE ignition system, which is a fantastic thing for starters. It also provides WAVE cooking grids, which give you those perfect grill marks on your meat.
The brand is innovative because the products have features such as the Safetyglow. This feature will always remind you to turn your grill off before leaving, which is insanely handy. Furthermore, these grills have an aesthetic appeal to them as well. Most of Napoleon grills come with infrared burners, which makes them versatile, so you can cook rotisserie or slow-cooked meals as well.
There are much more costly and advanced grills available. For those who grill often and are really into it, there are better options available on Amazon. If you do not plan on grilling regularly, then considering the price, Napoleon products are a great option.
Concluding my thoughts on the best built-in grills under $2000
So, which best built-in grill under $2000 are you considering buying for your home? There are so many brands and types to choose from; your preferences are the only thing that will help you narrow down your options.
The most important things to consider when spending so much money are the warranty, material, size, and safety. Once you have these areas covered, it will get even easier for you to find your perfect fit.
Make sure to consider a brand that offers a good warranty, which means from 10 years to a lifetime. The material will save you from future inconveniences. These things combined will help save you from long-term repairing costs.
Additional features are not useless, so if you buy a grill with a rotisserie kit, you might end up using it someday.
These will just enhance your experience and make it easier for you to prepare a perfect meal. Be very sure about your dimensions to save you from further inconvenience. Keep your preferences and these tips in mind, list them out, and find your perfect fit!