If you love cooking or maybe are in charge of fixing up your meals, you would know what a blessing these kitchen gadgets are. They not only make your life easier but save you a lot of the time that would rather be spent prepping for these meals.
They are fast and efficient and cheap too! If you are someone who loves collecting gadgets and love cooking, then you are in for a treat. This list by Specially Fried of my top-notch kitchen items under $15 is a must-have.
Best kitchen items under $15
Check these 10 kitchen items under $15 you can buy right now to boost your efficiency in the kitchen. Let me know in the comments what you think about these items!
1. Spiral veggie-cutter
This tool is a fan favorite for vegetarians. With it, you can make noodles out of any vegetable you like. It saves you a lot of time when prepping zucchini noodles. The gadget fits perfectly into your drawers too which is a bonus. The spiral veggie cutter comes with stainless steel blades that can be adjusted for thickness. It works like a charm when used to cut squash, carrots, or even potatoes. The product can be safely washed in a dishwasher.
Most of all this cutter saves you counter space, unlike its countertop version. It fits perfectly on countertops with limited space or small kitchens in general. I use it myself and highly recommend it to those trying to switch to a keto diet. Gives you the motivation to stay put!
2. Gap covers
Do your things keep falling in the gaps between your counter and your burners? I know I have lost a lot of my knives and bottle caps in these cracks. These gap covers are a perfect solution to cover the space up. It doesn't matter if you are clumsy or not. If there's a crack, the thing will eventually fall into it.
These covers prevent crumbs and other fruit and vegetable peels and liquids from sliding into the unreachable crevice. The covers are heat resistant which means they can withstand the heat coming from your stoves. This is up to 446°F so no need to worry about burning plastic.
Also, they can be wiped clean easily or you could even pop them in the dishwasher for a cleaner vibe. It comes in various color and size options so you can match it with your countertop. It adjusts perfectly into the crevice and doesn't move around like it is part of the oven or countertop.
The gap cover comes in pairs one for either side and costs under $15. The gadget is worth the purchase. You have no idea what sort of junk is stuck in that crevice even if you do no more of that now!
3. Multipurpose spoon
Are you someone who lives alone? Or do you just hate to look for things in the utensil drawer? This set of multipurpose spoons is one of my favorite gadgets. It is in fact the spoons. You can use it as a spatula, or a turner maybe even cut something or use it as a regular spoon.
If you live in a dorm and are on a budget, then this spoon is the only kitchen utensil you need to buy. It saves you the stress and money to look for the perfect tool. You can use it to flip your grilled cheese sandwich or stir some rice and maybe taste your sauce at the same time. Need a knife? Just use its top and you have the utensil you need!
This tool is all you need. Toss out your old-school spatulas and stirring spoons and just buy this one utensil instead. It costs under $15 and holds up pretty well even after several washes. Trust me you will be thanking me later.
4. Manual vegetable chopper
This manual vegetable chopper is essential. This instant chopper can chop anything in a matter of seconds. Just press the handle to cut those veggies up. I love chopping onions, tomatoes, garlic, etc. for my salad or omelet. It works perfectly on both soft and hard vegetables and fruits.
The best part about this manual chopper is that each push is equal to 6 cuts, meaning you'll only need a couple of pushes to get the cutting done. Isn't that super time-saving? Plus, this chopper is made of high-quality polypropylene and premium 304 stainless steel and is durable.
It is one of my favorite kitchen items under $15 and you can order yours from Amazon right now! 
5. Smelly bottle solution
These cleaning tablets will remove any odd odors found in your water bottle or coffee thermos. These tablets are capable of dissolving decade-old coffee stains and leaving them smelling like a fresh thermos. You don't even need to scrub it which made me jump with joy. These tablets are biodegradable and have no funky smell of their own.
The Tumbler Water Bottle Cleaning Tablets are everything you need if you are a college student. Just add this tablet to your mugs and wash that week's old sludge away. I tried every hack possible to get rid of the smell until I finally came across these. All you have to do is let the tablet sit in your mugs, bottle, or thermos and leave it for an hour or two. Rinse them out when you are about to use them again. Squeaky clean.
No smell or funky odors looks like I just bought it yesterday. You could even use it for your jugs and pitchers or even your blender jugs to whip out the ugly leftover smell that lingers. These bottle bright tablets are your saviors. Simply impressive!
6. Spill guard
Do you get fresh milk in your house? And are you annoyed by the milk spilling over due to over-boiling? I remember I used to be. Well, this spill-stopper is the superhero behind the good mood. You can use this for boiling anything.
The spill stopper is silicone with a temperature range of -40 to 482°F degrees. It is dishwasher safe and has a measurement of 10.2'' x 11''. The two layers come apart so that you can easily clean them. The stopper can be used while boiling pasta, rice, milk, or potatoes.
You can easily avoid any spillage over your burners which I'm sure are very difficult to clean. The sticky, pasty mess is uncalled for especially when you've spent hours scrubbing it clean. It is extremely satisfying to watch the starchy liquid boil to the top but not spill. I highly recommend it if you hate spills as much as I do.
7. Sink filter
Another thing that I hate about dishwashing is a clogged sink. Food particles get stuck in the drain and allow the water to collect in the basin. This gadget takes care of that problem. The sink strainer is a flexible strainer that can easily get rid of the food particles stuck just by pulling the tab and inverting it.
This may sound like I'm an old lady trying to get things done with minimal effort but believe me, I must credit where it is due. This strainer keeps the sink clean and doesn't get clogged at all. The filter is well-designed to encourage the flow of water down the drain without taking any food particles with it.
It is a perfect solution for a kitchen that often gets clogged sinks. It fits nicely and looks good too. A fix for only $8.95. Visit Amazon to check out this amazing kitchen item under $15 now!
8. Steel polisher
One way to clean a countertop is to wipe clean any dirt on it while the other way to make your kitchen glow is to polish all the steel wares. That's right it's just like highlighting the good features. A steel polish can take care of any rusty knives and pans. You could even make your sink shine with this steel polish.
Use this steel polish and give your kitchen the spa day that it deserves. You can revive any of your old cutlery pots and pans made from steel. It brings back the luster that is lost due to wear and tear. It can clean any watermarks or stains without leaving any noxious smell.
Get yourself this wonderful kitchen item under $15 and start restoring your kitchen.
9. Dishwasher-safe whisk
If you do a lot of baking, then you know the hassle that comes with cleaning the whisk. This whisk is a flat one, but it can do everything a normal whisk is capable of. Simultaneously it is easier to clean as well. The whisk can be washed inside a dishwasher too!
I use a whisk for almost mixing in everything. Especially If I'm cooking a sauce or beating some eggs. What outsmarts this whisk from a normal whisk is its flat look. It is its skeleton shape that makes it easier to wash. Despite its weird shape, the whisk works just like any other.
10. Easy dish scrub
The only reason I hate washing dishes is because of the scraping of leftover food from plates and bowls. However, this easy dish-scrubbing squeegee makes the job a hundred times easier. It works amazingly when cleaning a wet or dried-out spill on the countertop.
The basics of using a dishwasher tell you to never put your plates with leftovers directly into the dishwasher. This means you need to scrub the plates to remove any crumbs or leftovers. This dish scrub eases out any sticky food particles on the plate so you can just swipe them into the trashcan.
There, your dishes are ready to be set and washed into the dishwasher. It is far better to use this scrub than to waste paper towels.  Thus, making it eco-friendly at the same time. This squeegee scrub is one of the kitchen items under $15 that is close to my heart. Go check it out right now!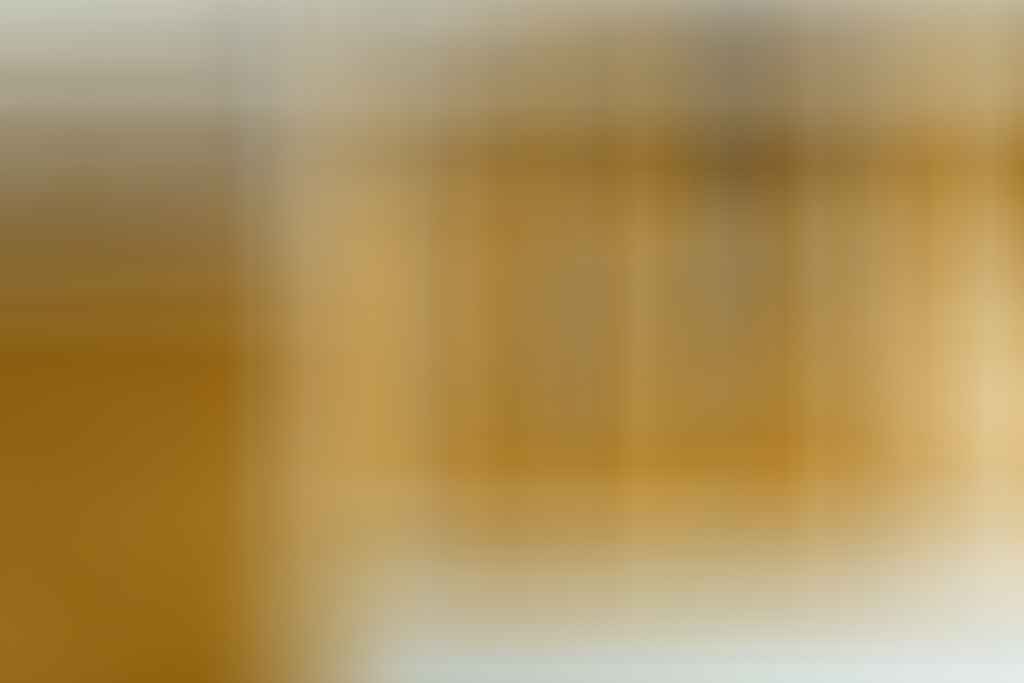 Bottom line…
Who doesn't love a squeaky-clean kitchen or a gadget that can save you a lot of time? We all want to get done with stuff especially tasks that we don't enjoy. All these gadgets mentioned above are extremely cheap. They can make your life easier by taking care of the hassle.
As a student, these gadgets are all you need to survive a hectic day. While coming up with this list I made sure that anything that could get the job done and is within the budget of a student is mentioned. For some of you, these may be your kitchen essentials but for me, these are gadgets that I swear by.
All these kitchen items under $15 can be easily bought at Amazon!
Related articles